21 Sep 2022
Gaming and social media age restrictions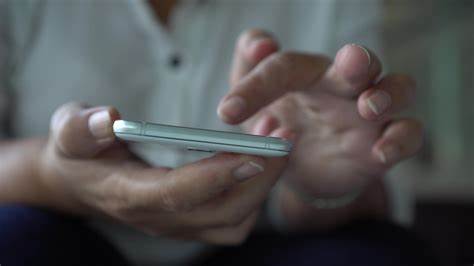 London, UK - 20 September 2022 - A quarter of parents (25%) allow their children to use online gaming and social media accounts below the recommended age restriction. In fact, over a quarter of parents (26%) believe children under the age of 12 years old are suitable to play popular online game, Fortnite, with 12.5% believing there are no age restrictions; despite the Pan-European Game Information (PEGI) organisation rating the game as appropriate only for children aged 12 and up. This is according to a survey of 600 parents across the UK conducted by Censuswide on behalf of International Cyber Expo, a must-attend annual cybersecurity event created to help people and businesses operate safely online. The survey was commissioned to understand parents' attitudes towards children's online behaviour and interaction with online games and social media sites.
Remarkably, the US equivalent of PEGI - the Entertainment Software Rating Board (ESRB) - has rated Fortnite as suitable for 13 year olds and above. If we were to follow this recommendation, 40% of parents are unwittingly allowing their children to use a platform ill-suited to their age.
Further key findings:
24% of parents believe there is no age limit to set-up a Minecraft account, with 11% believing the age restriction is below 10 years old - in fact, the minimum age to set-up an account is 13 years old, with anyone younger necessitating parental consent.

A fifth of parents (20%) believe there is no age limit to play Roblox - despite PEGI rating the game suitable for 7 years olds and up.
When discussing age limits for social media platforms, the survey revealed:
"What this survey shows is parents are routinely underestimating the age limits for the most popular online gaming and social media sites. This could be due to varying guidance and age restrictions, often dependent on the user's location," comments Jessica Figueras, International Cyber Expo Advisory Council Member and founder of Hither Strategies. "Parents need to make an informed decision based on a combination of factors. These should include what authorities suggest, the maturity of their children, how open they are about their online activities and knowledge they have about managing online threats. Parents also need to keep in mind that even if the account is tailored to a certain age, most platforms will not have full control on the activities of other users that may undermine the safeguards in place."
–END–
For a copy of the survey or to speak to an International Cyber Expo spokesperson, please contact Nicole Sigrist on +44 (0)20 7183 2833 or nicole@eskenzipr.com
About International Cyber Expo
Driven by popular demand, International Cyber Expo has emerged as the cybersecurity event where business, innovation and education converge. Held on the 27th - 28th September 2022, industry veterans, newcomers, technical experts, executives and investors are invited to address the issues of tomorrow's interconnected world in the heart of London.
The Expo endeavours to be the hub of global and inclusive collaboration, focusing on connecting cybersecurity vendors with decision-makers such as CISOs, CIOs, and Head of Information Security from mid-large sized enterprises, government, critical national infrastructure, and public sector organisations.
It is an event for the community, by the community, with CISO roundtables, and informative sessions by experts in the field, including immersive demonstrations of the latest cutting-edge technologies. Its agenda is shaped by a diverse and esteemed Advisory Council chaired by Professor Ciaran Martin CB (former CEO of the NCSC) and made up of credible government, industry and academic stakeholders.
For more information visit: https://www.internationalcyberexpo.com
To register for FREE as a visitor, visit: https://ice-2022.reg.buzz/e1
To register for FREE as press, visit: https://www.internationalcyberexpo.com/press-pass-registration
Media Contact:
Nicole Sigrist / Melanie Johnson-Holliday
Eskenzi PR
Tel: +44 (0)20 7183 2833