29 Jun 2021
The National Cyber Awards® - 2021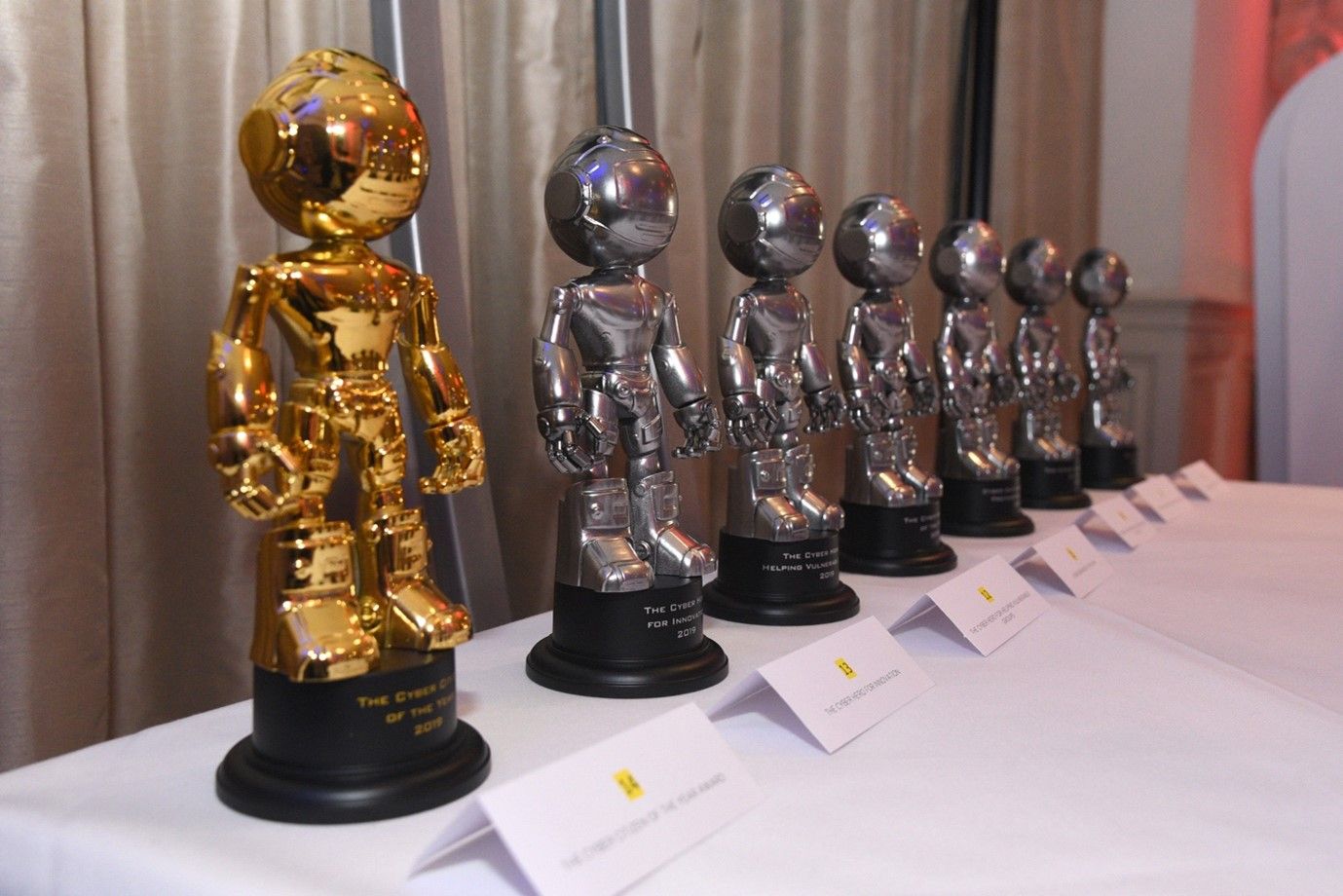 Sponsored by the National Police Chiefs Council and the Chartered Institute of Information Security.
Now in its third year, London is this year's venue for The National Cyber Awards® on Tuesday 28th September 2021.
Based near Olympia, the Novotel London West will be the venue for this prestigious independent event which will showcase the national achievements within the Cyber and Digital Sector.
The highlight of the evening will be the winner of The National Cyber Citizen of the Year award who will receive a unique gold Cyber Citizen figure trophy.
For more details please visit www.thenationalcyberawards.org
"The National Police Chiefs Council ( NPCC ) and the Chartered Institute of Information Security ( CiiSEC ) are delighted to be the primary sponsors for these awards that recognise not just the best talent and products but also the unsung cyber heroes and those seeking to help others in every sector."
Commissioner Ian Dyson QPM – NPCC, Lead on Cyber Crime Amanda Finch – CEO, The Chartered Institute of Information Security
"I was pleased to learn that the awards are going to take place this year after having to be postponed last year. They are a really great way to reward and celebrate those who are committed to keeping us safe online. The winners, past and present, are an inspiration to individuals and organisations who wish to work to protect others in the same manner."
Rt Hon Boris Johnson MP, Prime Minister
"The Cyber Trust is a charity that seeks to protect those most at risk in the areas of personal cyber and online security. We are delighted to have been chosen as one of the charities of choice by The National Cyber Awards 2021 allowing us to fund our fantastic APP "Speak Out" that teaches users particularly young teenagers about staying safe online."
Dame Janet Trotter DBE CVO – Chair, The Cyber Trust
"Nineteen Group and International Cyber Expo are pleased to support The National Cyber Awards 2021. Cyber-crime has fast become one of the most important, and indeed dynamic areas of the security industry, and these awards are a fantastic way to recognise the most exceptional innovations, inspiring organisations and leading stars within the cyber security industry."
Rachael Shattock – Exhibitions Director, Nineteen Group
Notes to Editors
The awards are totally independent, free to enter and every finalist receives a free ticket to the black tie gala dinner.
This year the organisers are supporting and donating to The CyberTrust, Cyber Security Challenge UK and Help for Heroes.
The International Cyber Book Fair will be held in the afternoon at the Novotel London West preceding the awards and is free for cyber related and technology authors to promote and sign their books.
For all press enquires please email info@thenationalcyberawards.org