25 Sep 2023
Quorum Cyber to run incident response workshop at International Cyber Expo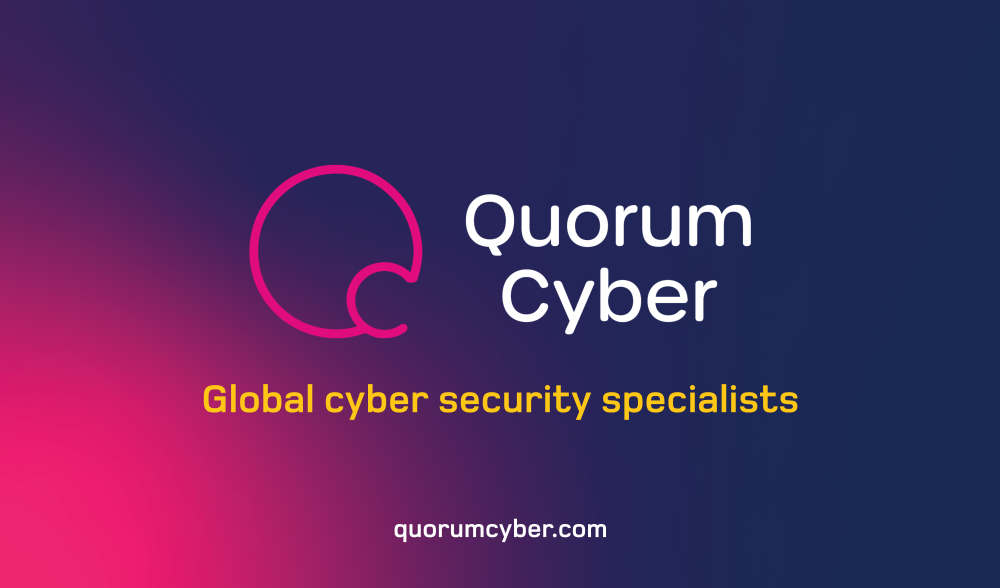 Titled 'From Chaos to Control', the two-hour workshop is perfect for non-technical executives who want to understand exactly what happens during a cyber incident. Quorum Cyber's Senior Incident Responders Mark Cunningham-Dickie and Ryan Standbridge will explain how to gain control and ultimately protect the organisation from the non-technical impacts. Attendees will learn what their roles will be, the aspects and decisions that they will need to be involved in, and the importance and potential impacts of their decisions. There will be plenty of time to ask anything in the Q&A.
"As an NCSC Assured Service Provider, we're delighted to have the opportunity to demonstrate, in the CREST Pavilion, a real-life cyber-attack scenario and guide executives through how best to respond to it so that they can quickly and calmly make the right decisions in a highly pressurised situation in order to get their organisation back up and running safely and securely," says James Allman-Talbot, Head of Incident Response and Threat Intelligence at Quorum Cyber.
Operated by CREST as an official Delivery Partner for the NCSC, the CIR L2 scheme is a brand-new certification launched in 2023. The standard makes it easier for private sector businesses, public sector organisations, including local authorities, and charities who are at risk of common cyber-attacks, to quickly find a qualified and reputable cyber security incident response (CSIR) specialists to help them contain any type of cyber incident and recover safely and securely.
In the current climate where any organisation can experience a cyber-attack, it's crucial to be able to call upon a company which is accredited and has the invaluable experience of handling hundreds of cyber incidents for a wide variety of organisations.
About Quorum Cyber
Founded in Edinburgh in 2016, Quorum Cyber is one of the fastest growing cyber security companies in the UK with over 150 customers on four continents. Its mission is to help good people win and it does this by defending teams and organisations across the world and all industry sectors against the rising threat of cyber-attacks, enabling them to thrive in an increasingly hostile, unpredictable and fast-changing digital landscape. Quorum Cyber is a Microsoft Solutions Partner for Security and member of the Microsoft Intelligent Security Association (MISA).
For more information, please visit www.quorumcyber.com or contact us at info@quorumcyber.com.
CREST is the international not-for-profit accreditation and certification body that represents and supports the technical information security market. You can see the Quorum Cyber profile page on the CREST website.