19 Jul 2022
Palitronica Awarded Most Innovative Security-Focused Company of 2022 at In-Q-Tel & Silicon Valley Bank Discovery Event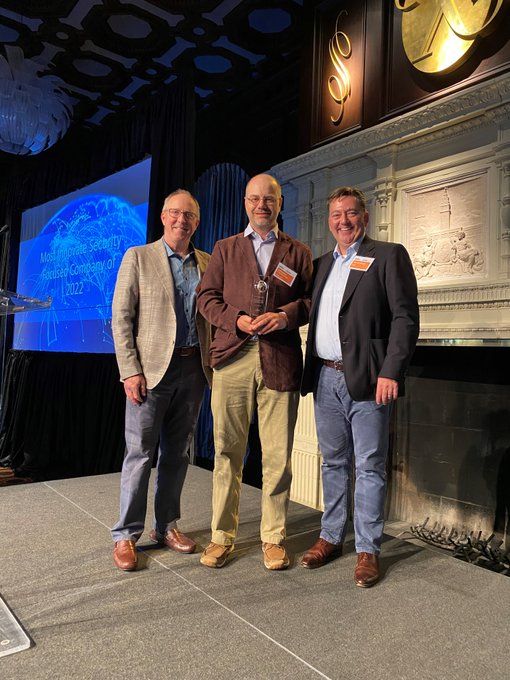 On July 19, 2022. In-Q-Tel, Inc. (IQT) and Silicon Valley Bank awarded Palitronica as the Most Innovative Security-Focused Company of 2022 at the 10th annual In-Q-Tel & SVB Discovery Event, hosted recently at the Julia Morgan Ballroom in San Francisco, California.
"Palitronica's presentation and novel solution to hardware vulnerability screening was a standout among firms addressing emerging cyber threats at the 10th annual Discovery Event," said George Hoyem, EVP of Investment at IQT.
The annual Discovery Events event offers startups the opportunity to pitch their technology to intelligence and defense community representatives, as well as investors. Ten startups were selected from more than 120 submissions to present their businesses to a panel of government and Fortune 500 executives from firms including NVIDIA, H&M, Lockheed Martin, IBM, Microsoft 365, Johnson Controls, ExxonMobil, and JetBlue Airways. The companies selected to participate in the event included Authomize, Fuzzbuzz, Moderne, Palitronica, Picnic Security, Robust Intelligence, Stairwell, Symmetry Systems, Thistle Technologies, and VulnCheck.