14 Aug 2023
Five Years of GDPR - From Revolution to Evolution: The GDPR's Impact on Data Protection and What Lies Ahead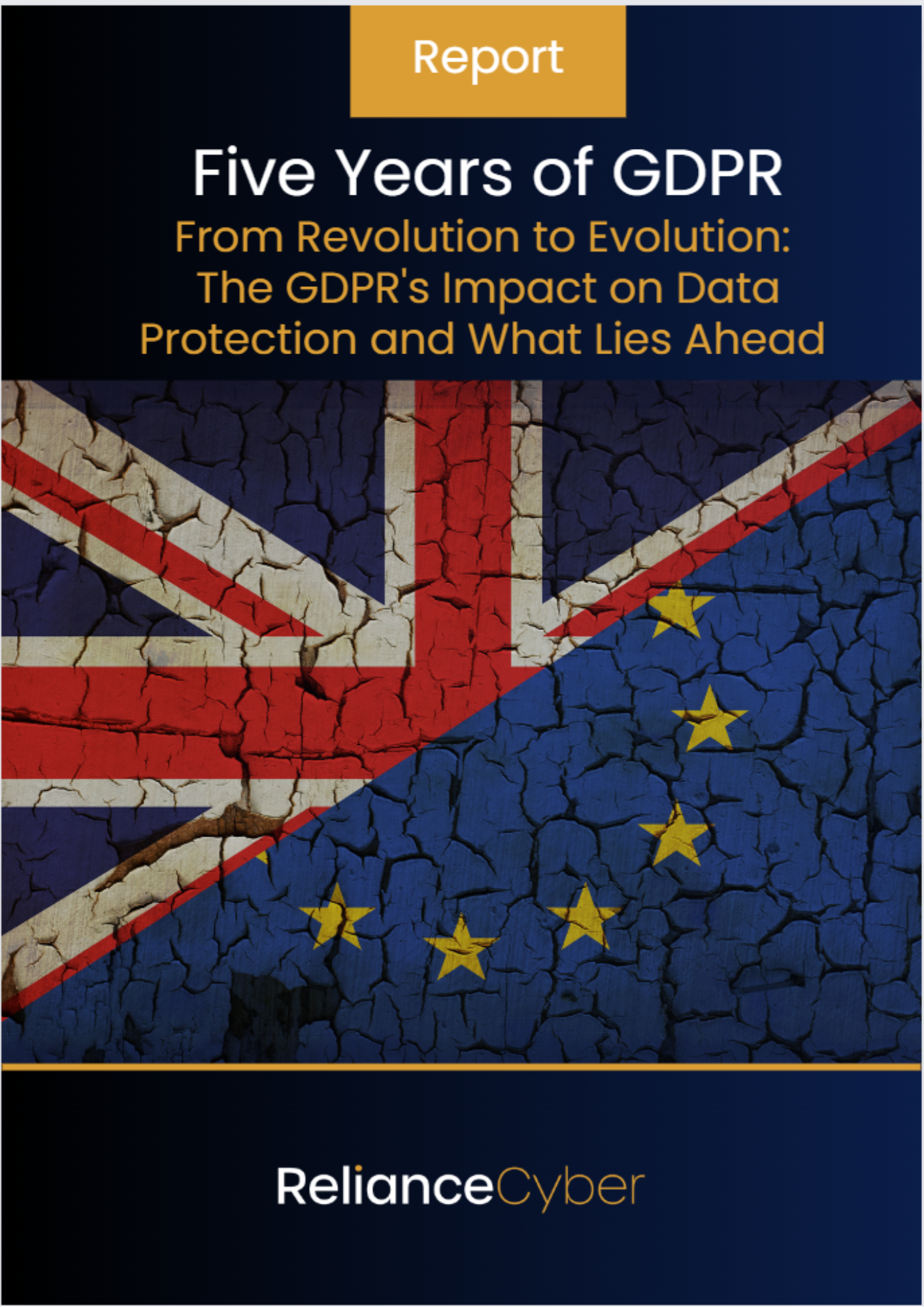 Discover the profound impact of the General Data Protection Regulation (GDPR) in our comprehensive report marking its fifth anniversary. Gain valuable insights into the evolving data protection landscape, enhanced individual rights, and increased accountability. Dive deep into the last five years of GDPR and explore its future implications.
Whether you are a director or C-suite executive, or simply someone interested in learning more about the GDPR, and data privacy and protection, this report is an invaluable resource.
Highlights of our report:
In-depth analysis of GDPR's transformation of data protection laws
Emerging trends and challenges in the regulatory landscape
Actionable recommendations to elevate your data protection practices
Download our report to gain invaluable insights on evolving regulations, enhance compliance strategies, and effectively safeguard sensitive information: https://reliancecyber.com/news/report-five-years-of-gdpr
In an era marked by data breaches and privacy concerns, GDPR emerged as a cornerstone regulation reshaping the global data privacy landscape. This report delves into the significant milestones, challenges, and advancements that have unfolded since its inception.
Through meticulous research and insights from expert cybersecurity consultants at Reliance Cyber, the report provides an in-depth examination of the evolving regulatory framework and its impact on organisations and individuals. It highlights the journey from initial revolution to current evolution, capturing the regulatory enhancements, compliance challenges, and technological innovations that have emerged in response to GDPR.
A focal point of the report is the analysis of real-world case studies involving major global companies, showcasing their successes and failures in data privacy compliance. By examining these case studies, the report extracts invaluable lessons and best practices, equipping organisations with practical guidance to navigate the intricate terrain of data protection.
As the digital landscape continues to evolve, this report serves as an invaluable resource for businesses aiming to bolster their data protection strategies. By providing a comprehensive understanding of GDPR's impact and implications, it empowers organisations to make informed decisions, adapt to regulatory changes, and ensure the security of personal data in an interconnected world.
"Five Years of GDPR: From Revolution to Evolution" stands as a guide for organisations seeking to navigate the every evolving data privacy landscape.