16 Feb 2021
ExeonTrace – Smart Network Detection and Response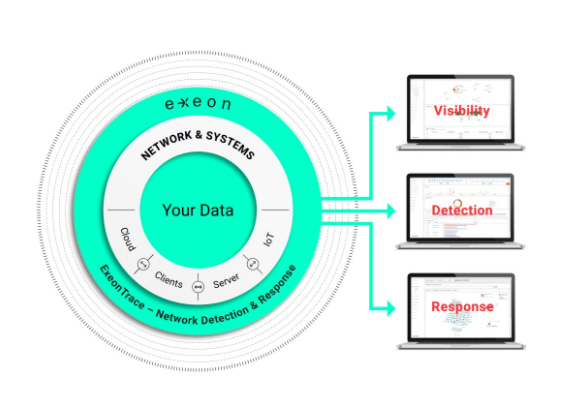 Exeon Analytics is a leading Swiss cyber security company, dedicated to protecting enterprise IT landscapes through AI-driven security analytics.
Our ExeonTrace Network Detection and Response (NDR) platform gives our customers a smart and innovative way to monitor the security of their networks, immediately detect cyber threats, and effectively defend their digital assets. Fast, reliable, and automated. Being a spin-off originating out of ETH Zurich, our unique and award-winning AI algorithms incorporate over ten years of academic research, and have been proven, expanded, and refined in daily enterprise protection ever since.
The ExeonTrace Network Detection & Response (NDR) platform is the smart way to strengthen your cyber security. Its powerful AI and proven algorithms give you full visibility over your network's data flows, automatically detect suspicious behavior, and efficiently support your security team in assessing and eliminating cyber threats before damage is done.
Rapid Deployment - No sensors or agents needed. Ready in hours.
Total Visibility - Unified view of distributed networks, endpoints & applications.
Vigorous Detection - Power AI and proven algorithms
Effective Response - Quick assessment, investigation & hunting
Clever Data Handling - Minimal storage needs with full data control
Future-Proof - Ready for increasing traffic and encryption