Solution Overview - Cloud Security Services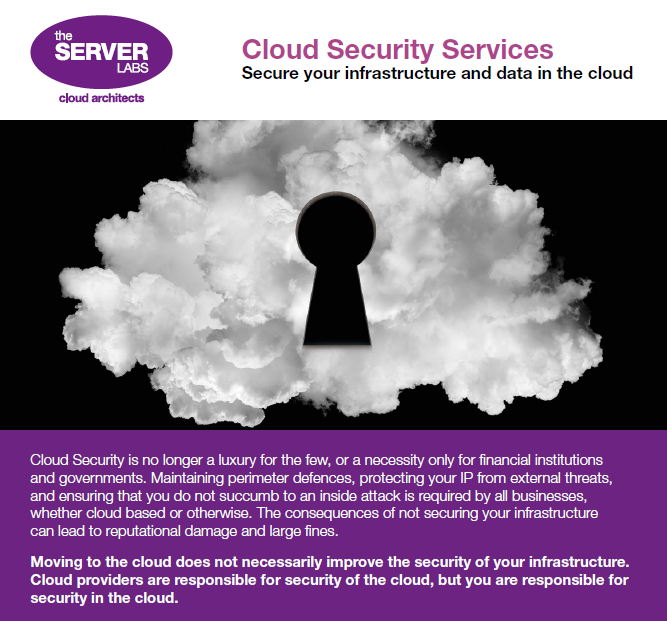 Cloud Security is no longer a luxury for the few, or a necessity only for financial institutions and governments. Maintaining perimeter defences, protecting your IP from external threats, and ensuring that you do not succumb to an inside attack is required by all businesses, whether cloud based or otherwise. The consequences of not securing your infrastructure can lead to reputational damage and large fines.
Moving to the cloud does not necessarily improve the security of your infrastructure. Cloud providers are responsible for security of the cloud, but you are responsible for security in the cloud.