Boxcryptor Celebrates Its 10th Anniversary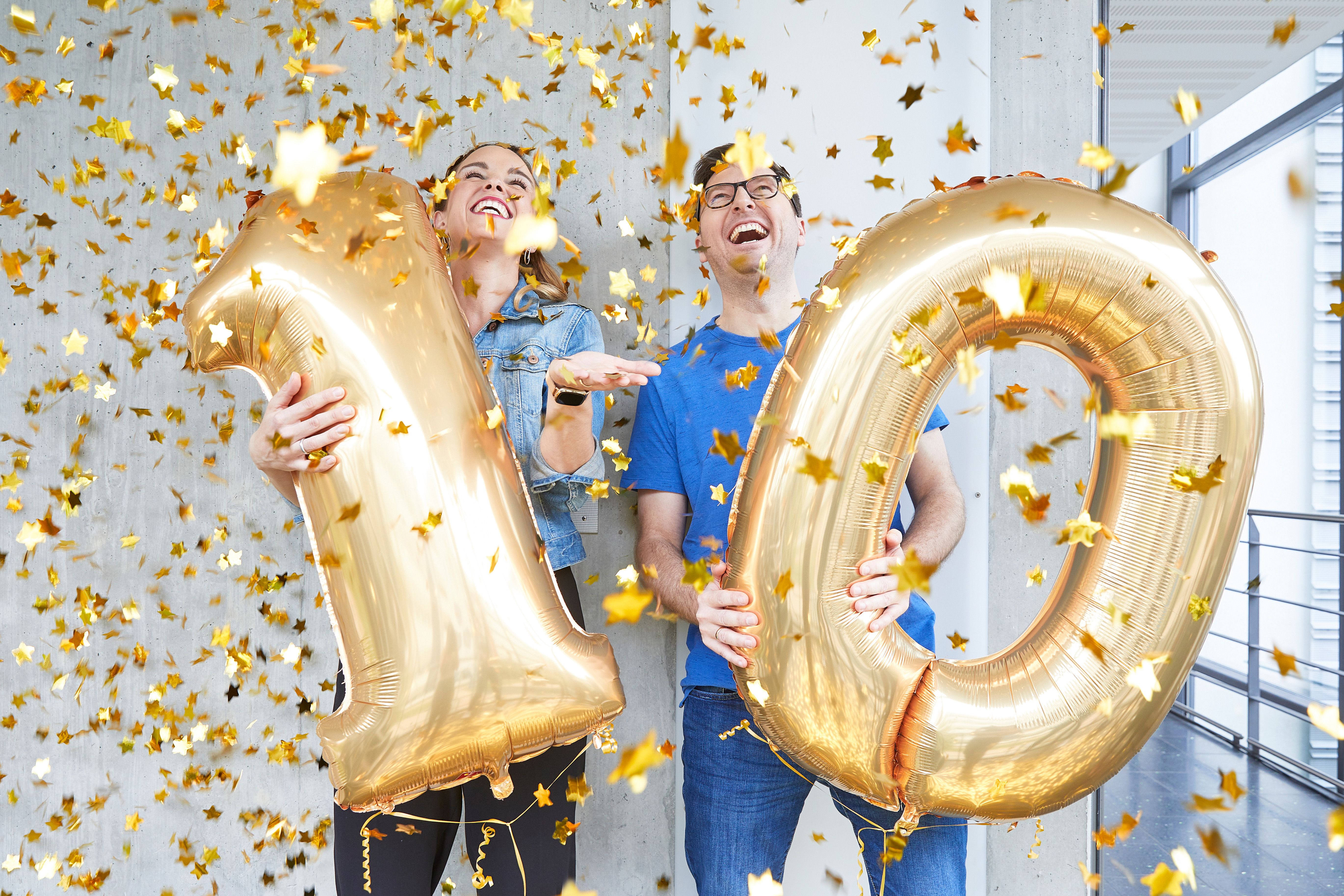 Secomba, based in Augsburg, Germany was founded by Andrea Pfundmeier and Robert Freudenreich in May 2011. With the product Boxcryptor, an encryption solution for cloud services such as Dropbox or Microsoft Teams, the two founders had their fingers on the pulse 10 years ago and have since successfully positioned themselves in the market.
Today, Boxcryptor is used in over 190 countries and protects data of more than half a million users. The team of over 30 employees around the founding team is proud to be able to inspire customers from all industries with a solution "Made in Augsburg" – a success story!
Discovery of a Market
Niche in the IT Security Sector CTO Robert Freudenreich recalls: "Originally, we had a different founding idea. For this, we wanted to store files in Dropbox. A good and convenient encryption solution specifically for such cloud services did not exist 10 years ago. So, I developed one myself." This prototype met with great demand, and so the two entrepreneurs quickly realized that they had discovered a gap in the market.
From A Single Solution to Product Suite
Boxcryptor, originally developed for Dropbox encryption, quickly expanded and constantly improved over the last 10 years. Now, the product supports over 30 different cloud services and enables both private users and companies to securely encrypt files. Meanwhile, large corporations and teams of all sizes also use the encryption solution. Companies and organizations from all industries rely on the solution from Augsburg to protect their highly sensitive data. The software for end-to-end encryption is currently particularly popular in the education sector, in medical research, but also within the automotive and aviation industries.
A Glance Into the Future: Continuing on a Growth Course
During the pandemic, the team behind Pfundmeier and Freudenreich showed that innovation has not been lost in its 10th year: In 2020, an encryption app specifically for Microsoft Teams was launched to meet the growing demand for IT security in the Microsoft 365 world. Andrea Pfundmeier also expects demand to increase in the future: "In recent years, we have been able to continuously record large growth figures. Especially our solution for Microsoft Teams is in high demand. That is why we want to continue to grow, expand the team and bring further innovations in the area of IT security to the market in the coming years."