18 Aug 2021
Andrea Pfundmeier: What It's Like Being a Female Founder in Tech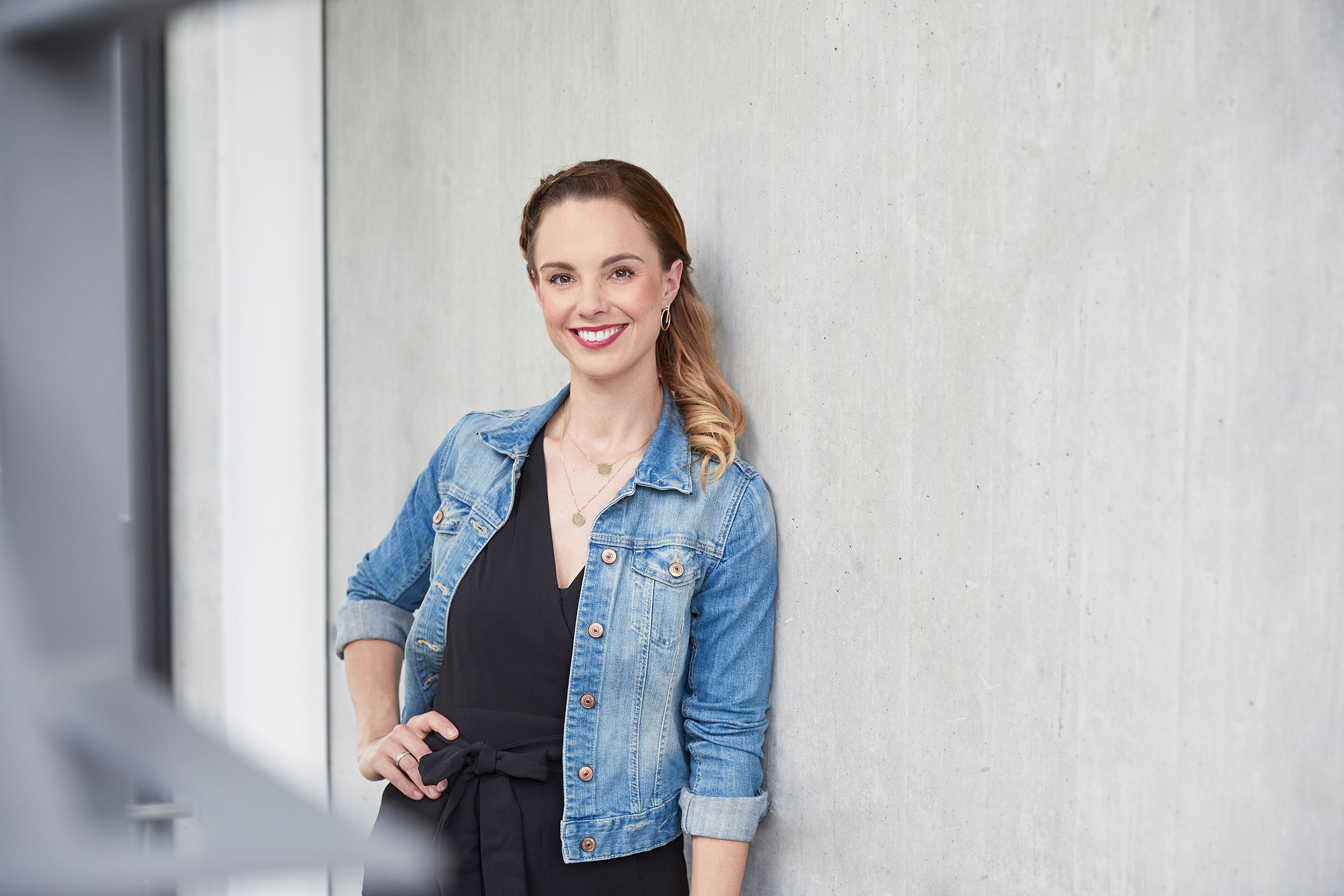 Andrea Pfundmeier founded the German IT security startup Secomba GmbH at the age of just 23 and later won the German Founder's Prize. Today, 10 years after founding, she is the CEO of GmbH, is committed to the regional economy as Vice President of the Augsburg City Chamber of Commerce and Industry, and is a mother of two daughters. In this interview, Andrea Pfundmeier talks about the lessons she has learned and shares tips for aspiring female founders.
What is it like being a woman in the STEM field?
In the first time after the founding of our security startup, I was always the only woman on stage or in investors meetings. First, this felt weird. But very soon I discovered that I can use this as an advantage. Most people don't remember the 20th man that speaks on stage, but they might remember the only women they saw that day.
I took every chance I had to present our security solution and our company on a stage or in a magazine. Even though I know that a lot of times we were chosen only because I was a woman, I did not care. As long as my company and our product, but also the topic of women in IT got publicity, it was a success.
The three biggest lessons you learned as a female founder?
The first step is the most important. Once you start running, whether it's into the daily grind of founding, a new family situation, or another adventure, you keep going.
Ask for help and speak your goals out loud: If the people around you know where you're going, they'll help you.
I'm only really good at something if I'm passionate about it. And then a day at work doesn't feel like work.
In your opinion, has anything changed regarding women in the IT industry the past few years?
I would like to say that the number of women has changed much in the last 10 years, but unfortunately, there is still a lot of room for improvement. One of the most important things from my point of view is the importance of role models. Women who are in the IT Security space should openly and publicly talk about it. About their jobs, about how they can influence and build the future. This is so important, especially for young girls to see a career in the IT security area as an option for their lives.
What two tips do you have for other female founders?
Talk about your startup idea as early as possible. This way you get feedback early on and can better develop your idea.
Ask actively for help - only if others know what you need and want, they can help you. And from my experience, in most cases many people are willing to help.
How to contact you or connect with you?
You can get in connect with me on LinkedIn or Twitter. Just search for Andrea Pfundmeier.