VULNERABILITY MANAGEMENT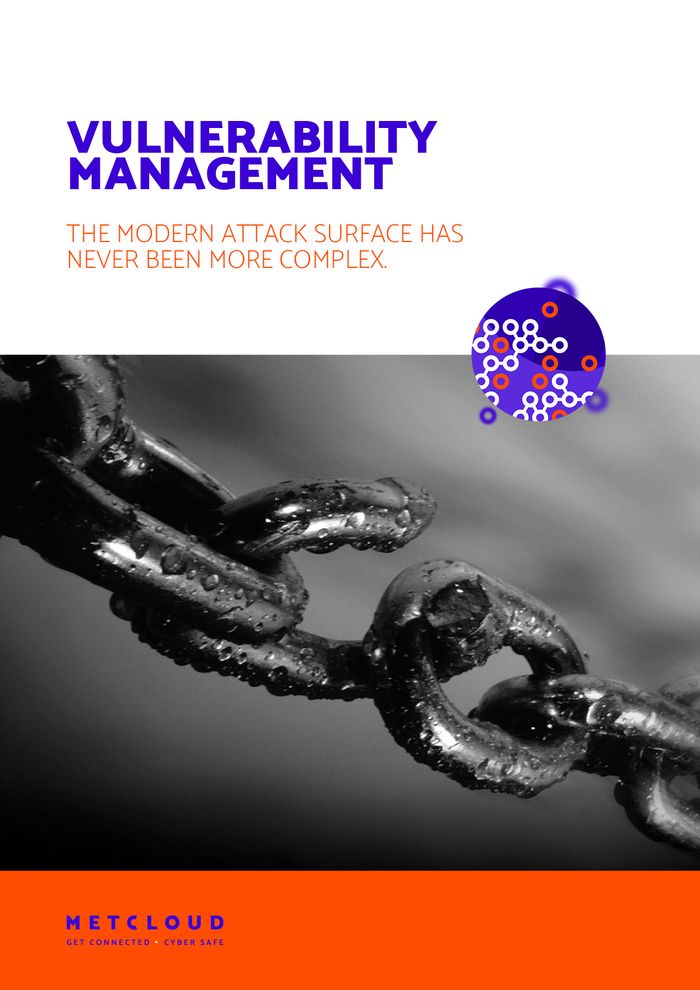 WHAT IS VULNERABILITY MANAGEMENT?
Vulnerability management allows organisations to get crystal clear insight into their assets and vulnerabilities. Through this information, businesses are able to analyse, prioritise and address the most pressing risks to their systems and networks. Vulnerability Management is more than just knowing what your risks are and where your vulnerabilities lay. Additionally, it is about having the expert resources to do something about it.
THE REALITY OF VULNERABILITIES
In an ideal situation, all vulnerabilities can be rectified as soon as they are detected. However, the limitations of the real world make this approach unattainable in many instances. For instance, these limitations include:
Cost – upgrading endpoint devices or servers to a new platform can be quite expensive
Downtime – large scale upgrade can be disruptive to resources and operations
Compatibility – specialist applications may struggle to work on upgraded operating systems
As a result of these limitations, astute businesses must make calculated and intelligent decisions based on priorities in addressing the most pressing vulnerabilities without hampering operations and resources.
VULNERABILITY MANAGEMENT
METCLOUD's risk identification approach towards the attack surface allows the triaging of vulnerabilities from the most urgent to the least, providing a logical approach on which ones to remediate first, in the best interest of the organisation.
To facilitate this, METCLOUD commits to a systematic methodology to work cohesively with the in-house IT team which comprises:
VULNERABILITY DETECTION
Deep dive into active scanning, monitoring and configuration management database to obtain a cohesive insight into your assets.
VULNERABILITY TRIAGE
Help organisations understand their vulnerabilities and what they mean to provide clarity on their remediating actions.
PRIORITISE REMEDIATION
Experts will work with your organisation to understand your challenges and opportunities to determine the best course of action to remediate your vulnerabilities.
BENEFITS
Real-time incident notification
Swift guidance on what and how to remediate issues
Access to specialised cybersecurity team
Scalable and accessible for organisations of all sizes
Comprehensive, consolidated reporting