Red Team Assessment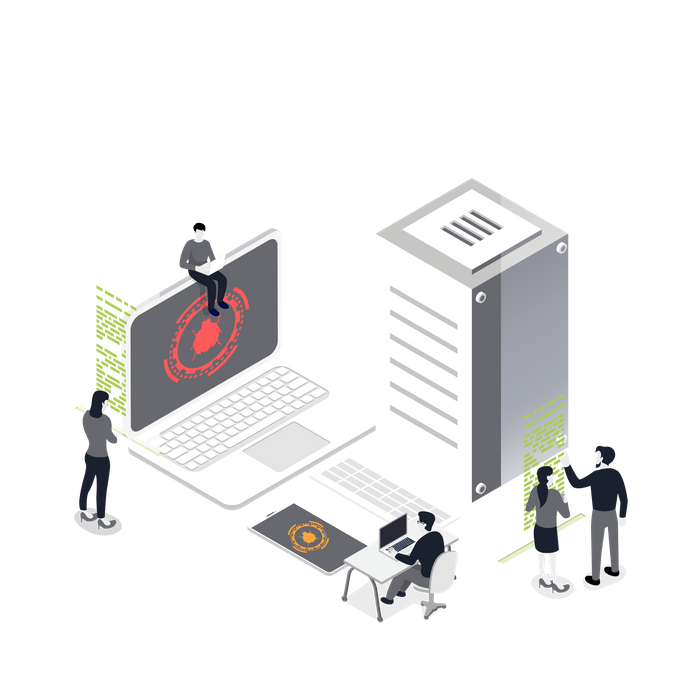 Red Team Assessment
Penetration Testing is often the core element of an organisations information security strategy. However, to fully understand whether your company is prepared to withstand a full-scale cyber attack, a Red Team engagement is the closest you will come to simulating an advanced persistent threat against your organisation. Our consultants are trained to rigorously test your organisation's ability to detect and respond to the current threats posed to your industry.
Red Team assessments are complex assessments that span over multiple attack vectors, which aims to simulate a realistic scenario from an Advanced Persistence Threat (APT) group's perspective. This will include covertly attacking a company's external and internal network(s), applications, people and physical security controls.
Our experienced security consultants (that have worked in the intelligence and special operations community) will use the latest threat intelligence gathered on your organisation to deliver an engagement that mimics real-world situations that would be carried out by organised crime groups, state-sponsored actors, insider threats, corporate espionage spies and politically motivated groups.
Testing all Areas of Your Business
By simulating an advanced persistent threat, red team engagements fully test the ability of your organisation from its staff, technology and policies to identify and mitigate against such threats. The red team consultants will assess the whole attack surface of your organisation, and identify areas where sensitive information and critical assets are at risk of compromise.
Red team engagements are capable of detecting many of the vulnerabilities that are often overlooked and inherently restricted by scopes in traditional testing methods due to the comprehensive methods the consultants use.
Real Life Attack Scenarios
Cyber criminals and state sponsored actors will use any method to exploit any and all vulnerabilities they can to compromise your organisations security and reach their end goal. Our red team consultants will reply the same tools, procedures and tactics to ensure the advanced persistent threat simulation is as realistic as possible.
The red team engagement will use a blend of attack tactics to challenge the virtual and physical defences of your organisation deploying tactics such as social engineering campaigns, simulated malware and ransomware attacks and physical intrusions on company sites.
How Can We Help?
Pentest People can help alleviate the risks associated with IT Security issues by performing regular Internal and External assessments of your corporate infrastructure to identify if any issues exist and to give you an ability to remediate these before an attacker could exploit them.
Pentest People are accredited to CREST and UK NCSC CHECKstandards and can provide infrastructure testing against all types of IT infrastructure used within your organisation
The service would be delivered as part of the Pentest PeoplePenetration Testing as a Service (PTaaS) and full access to the SecurePortal and other complementary tools would be provided.