PATCH MANAGEMENT SERVICES (PMS)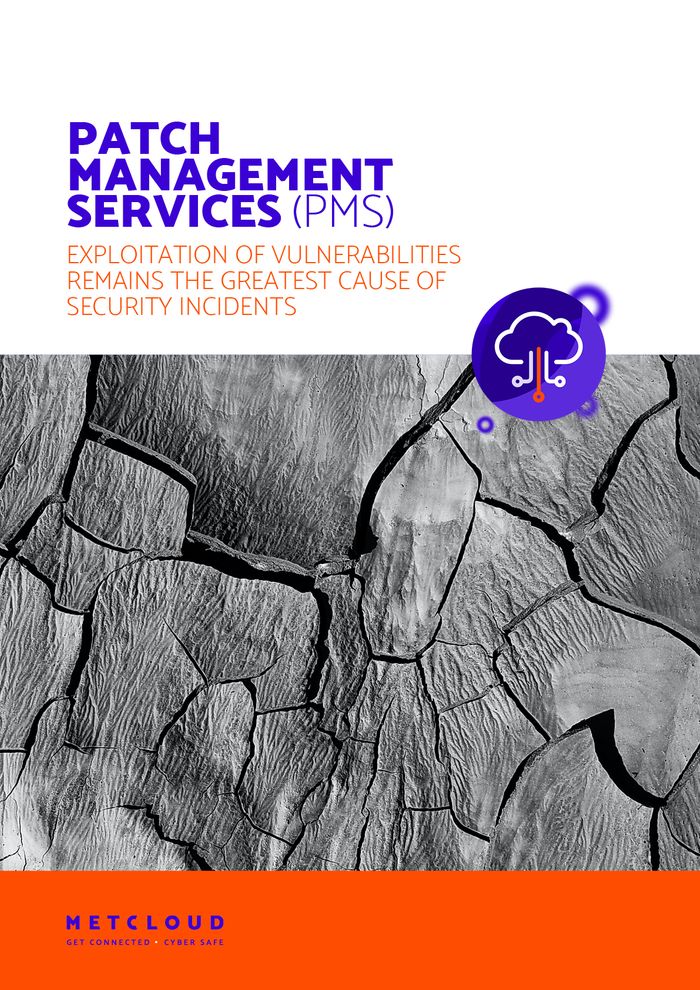 WHAT IS PATCH MANAGEMENT?
Patch management services ensure that all devices in your business have the latest application or software updates deployed. This is to effectively help lower the risk of vulnerabilities or bugs.
WHY PATCH MANAGEMENT TECHNOLOGY MATTERS?
Without a clear and methodical approach, patch updates can be tedious, time-consuming and challenging to keep track of. By using the latest technology to handle patch management, not only does it take away the grief of patch updates, it allows the in-house IT team to focus on the IT strategies that help the business grow.
PATCH MANAGEMENT WITH METCLOUD
Committed to working with the diverse needs of different organisations, METCLOUD helps in-house IT teams manage patches without the stress. Coupled with best of breed technologies and specialised experts, organisations can significantly reduce their time invested in researching, testing, deploying and verifying the patching within their ecosystem.
Fully traceable and trackable, METCLOUD patch management ensures that process reports are aligned with compliance audits.
Contact METCLOUD to find out more about our patch management services.
BENEFITS
Central Management
Policy Driven
Comprehensive dashboards and reporting for compliance audits
Automated patching or on-demand updates possible
Easy integration with METCLOUD Vulnerability Application Management