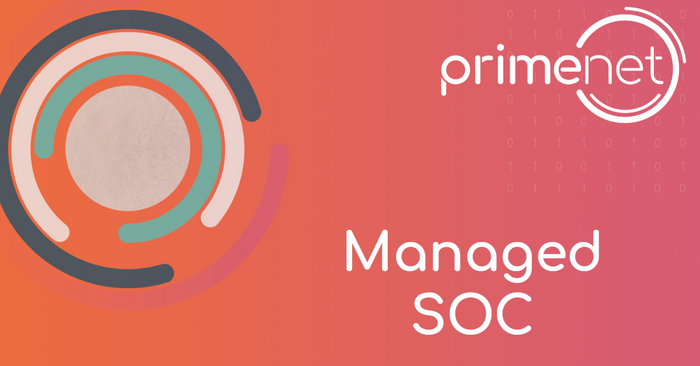 Need a Managed SOC?
As cyber-attacks become more prevalent and sophisticated, organisations of any size and in any industry are increasingly being targeted. As such it is now necessary to have a dedicated team monitoring security operations 24/7 and instantly responding to upcoming incidents.
Primenet offers an outsourced Security Operations Centre as a managed service, enabling businesses of any type and size with professional threat detection and incident response at a fraction of the cost of an in-house SOC. Primenet managed SOC service combines Artificial Intelligence with constant human input to reveal attacks as soon as possible.
---
Our Security Analysts are permanently developing new detections as part of our constant improvement process.
As of today, it is fact that any business needs a SOC. We help making your organization and its data secure, not matter how cyber threats are evolving. The question is not anymore if you are going to be a target but when. And when it happens, you will need to be prepared to limit as much as possible the impact on your business.
---
Why should I outsource?
Cyber Threats are constantly evolving and becoming more sophisticated with time. Having a good antivirus and firewall does not mean you are safe anymore. Businesses must ensure they have the capability to proactively hunt and eliminate threats before they have any impact.
Building up an in-house SOC may not always fit into your IT budget. The easiest and most common way to create your SOC would be to assign this task to your regular IT-team, which is far from recommended. Not only will they lack the necessary skills to perform the job properly, but it will also divert them from their core activity, decreasing their overall productivity.
---
At Primenet we do not replace but act as an extension of your IT team which allows them to focus on their core activity. Choosing to outsource your SOC is the most efficient and cost-effective way of achieving your security goals. Primenet has a team of fully trained analysts and consultants that are available 24/7, constantly reviewing your security status and dealing with alerts.
https://www.primenetuk.com/managed-soc-service