INFRASTRUCTURE AS A SERVICE (IaaS)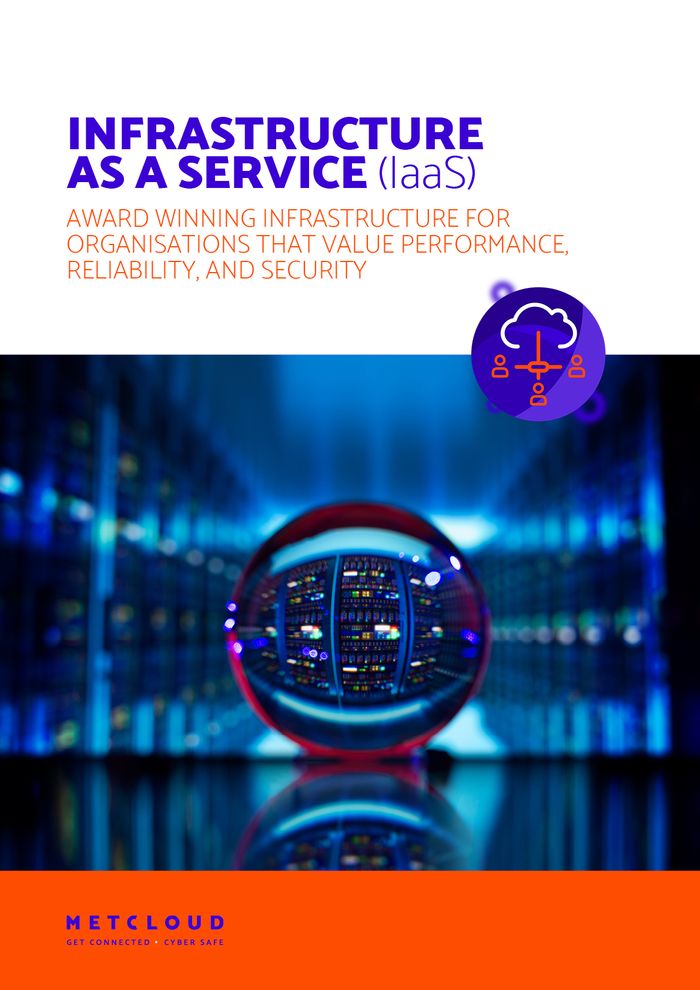 WHAT IS IaaS?
Infrastructure as a Service (IaaS) is typically a pay-as-you-go form of cloud computing that offers organisations with essential compute, storage and networking resources to operate efficiently and safely. This is an excellent option for growing and established organisations as IaaS is fundamentally designed to scale according to business needs and demands. It can also help businesses swiftly deploy new applications and improve the reliability of the existing infrastructure.
However, the majority of organisations lack expertise to create a secure and robust cloud infrastructure.
IaaS WITH METCLOUD
METCLOUD has immense experience in cloud migration for organisations of all sizes and maturity levels. Our knowledge and capability significantly minimise the risks of cloud migration projects. Not only do we provide the infrastructure but we also provide the ongoing management and support.
BENEFITS
Enterprise grade compute and storage
Outstanding stability, reliability and support
Powerful disaster recovery options
Security by design
Significantly reduce capital expenditure and data centre maintenance costs