DISASTER RECOVERY MANAGEMENT (DRaaS)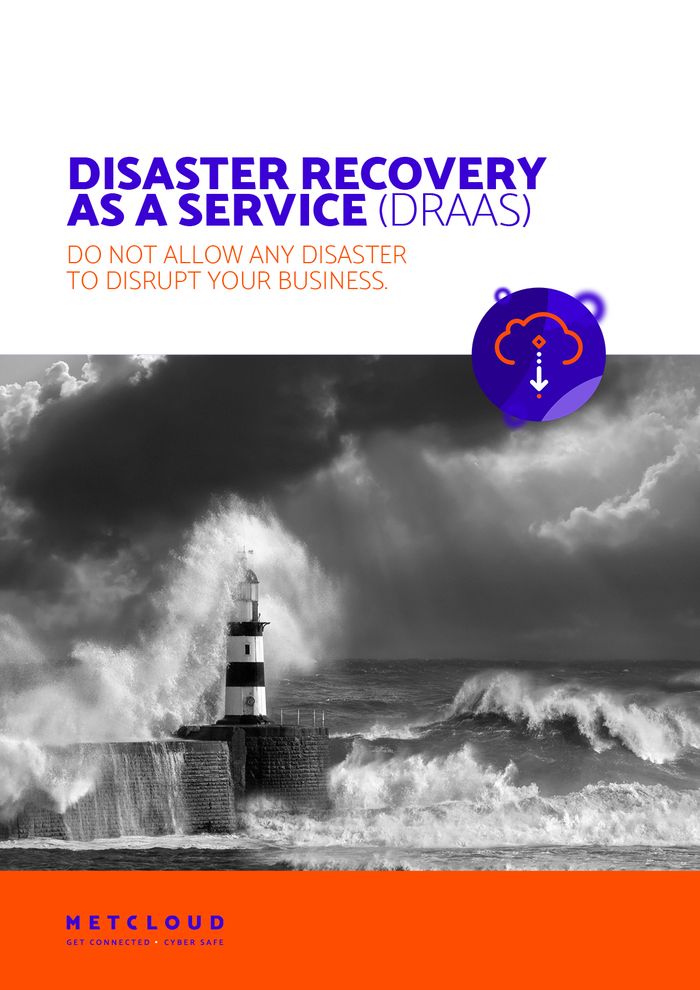 WHAT IS DRaaS?
Disaster Recovery as a service (DRaaS), is a category of cloud computing used for protecting an application or data from a natural or human disaster or service disruption at one location by enabling a full recovery in the cloud. DRaaS differs from cloud-based backup services by protecting data and providing standby computing capacity on-demand to facilitate more rapid application recovery.
BRACING FOR THE DISASTROUS EFFECT OF CYBER CRIMES
Most organisations associate DRaaS with natural disasters such as fire, flood and earthquakes. However, cyber attacks are becoming more prevalent than ever before. Cyber criminals are targeting organisations of all sizes in ransomware attacks and the effects can be crippling if an organisation is under prepared. Nowadays, a major IT outage due to a cybercrime attack is becoming more likely than an outage caused by a natural disaster or fire.
DRaaS helps organisations achieve peace of mind and minimise downtime in the midst of unforeseen circumstances. It also helps ensure that the interests of the business are sheltered from the potential devastation of a ransomware attack.