Virtual Information Security Manager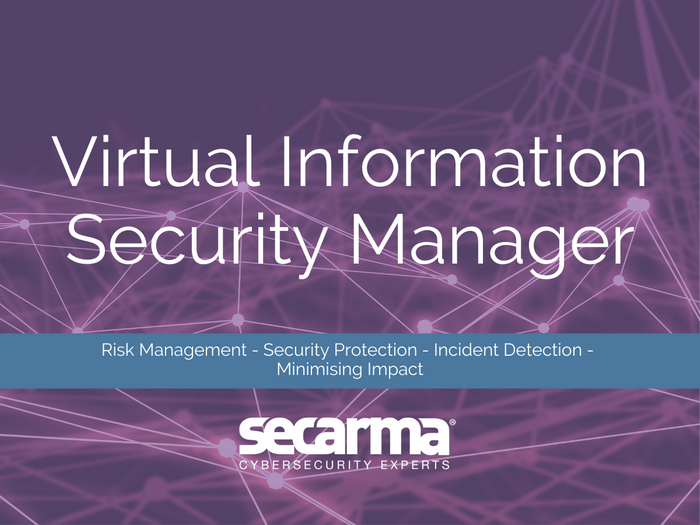 Developing and maintaining a robust cybersecurity posture can be challenging for organisations who don't have a full time Security Manager in-house.

That's why we've developed our Virtual Information Security Manager service: one of our cybersecurity consultants, embedded within your organisation for a selected period of time to assist in meeting security objectives. Our expert can help with managing security tasks, independent guidance, increased capability - all on a consumption-based pricing model.