Infrastructure Penetration Test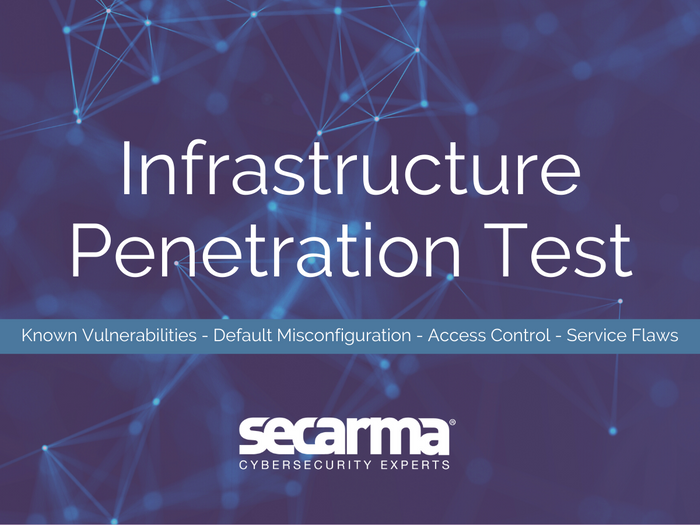 Need to know the security weaknesses in your Internet-facing IT systems?
If your networks and servers (email servers, routers, or web servers that host e-commerce websites) need testing, book an Infrastructure Penetration Test with us today.

We're able to test individual systems right through to complex and extensive enterprise-wide infrastructures. Our experts are trained to exploit vulnerabilities in your company's infrastructure, then communicate in depth with your IT and security teams about how they accessed your network(s).
In order to to improve your resilience to cyber-attacks, sometimes attack is the best form of defence.