CISO ROUNDTABLES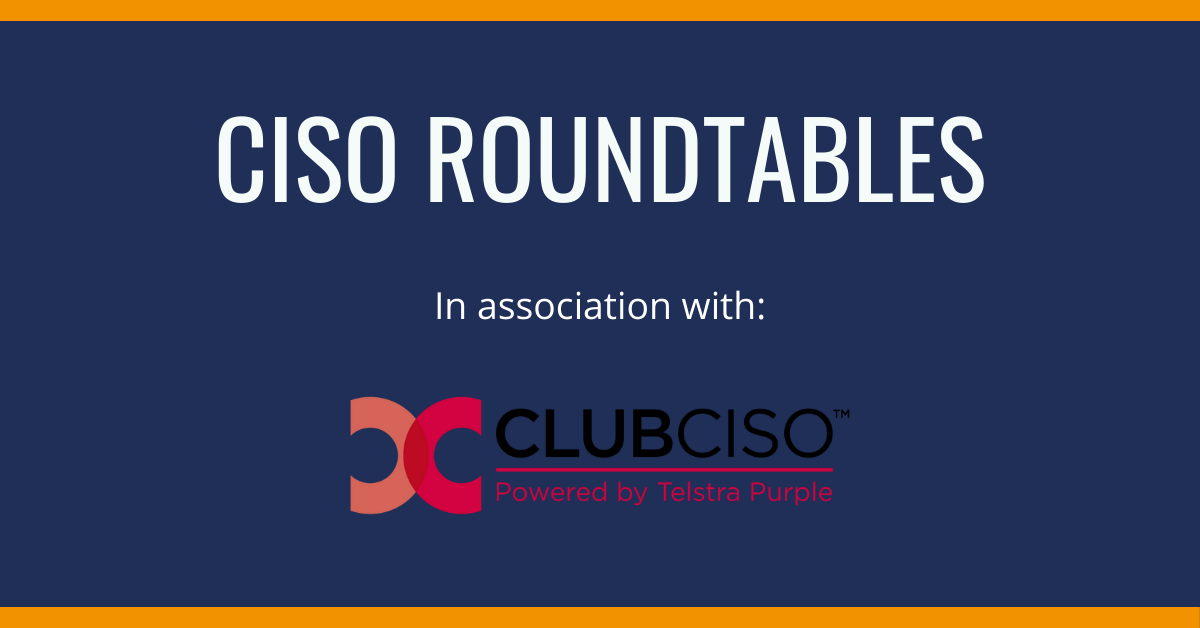 Is Cyber Risk Business Risk?
-Saiyid Noor, Senior Sales Engineering Manager, Mimecast
Due to hybrid work styles, most teamwork now happens using email and collaboration tools like M365 and Google Workspace. This makes collaboration within teams and across teams easier, but also makes us more vulnerable.
The C suite and boards must start to consider cyber risk as business risk. No different. In order to keep operating and growing within an ever-evolving world of complex cyber threats, companies need to secure their 3 main risk pillars: their people, their communications, their data.

Security in Telecoms Networks Virtualisation/Cloudification - Challenges and Opportunities
- Paul Ceely, Director of Technology Strategy
Nowadays in telecoms networks, vendors and operators are in the middle of a migration of the systems and applications to virtualised and cloudified platforms, primarily private and some with tentative moves onto public cloud networks.
It can be a confusing picture, with Virtual Network Functions and cloud-native Container Network Functions, trade-offs around scalability, reliability, simplicity and concerns around security and separation between the different network functions, layering virtual and container platforms with the corresponding complexity.

In this round table discussion, guests will explore the issues related to telecoms network migration including :
whether the challenges are surmountable,
what the target platform could be for network deployment,
what are the remaining challenges for adopting cloud methodologies in a network.
Guests will have an opportunity to hear about Digital Security by Design national initiative which involves pioneering CHERI (Capability Hardware Enhanced RISC Instructions)concept and prototype Morello board and explore whether there are potential ways to apply them to help secure and separate the different functions, with an aim to make the container-based system more secure and to simplify deployments.

Less than a Minute to take you Down!
- Andy Brand, Principal Sales Engineer

A new Cyber Attack occurs every 39 seconds, how do you protect your factory, manufacturing plant or offices against the next unknown new attack? Can you deploy new endpoint protection onto old out of support critical devices without causing further downtime or impact? Do you have the critical visibility and control needed for sensitive locked down air gapped environments? How can you reduce the risk of IT impacting your OT environments?
Please join us to learn how BlackBerry's 7th generation of AI & machine learning technology automatically prevents threats pre-execution and how we differ from the market. Reducing downtime, increasing productivity and in the hybrid world of working today protecting your workforce, factories and critical operations from tomorrow's growing Cyber threats. BlackBerry is a leader in endpoint security, endpoint management, encryption, and embedded systems, protecting enterprises and governments around the world. Our end-to-end approach is deeply rooted in Cylance® AI and machine learning, providing continuous preventative protection, detection, and instant response.
We extend protection for your organization against current and future cyberthreats by combining network and endpoint telemetry and by delivering innovative solutions in the areas of cybersecurity, safety, and data privacy.